Automatic Transmission / Gear Repairs: Pinpointing the exact cause of any transmission / gear problem takes skill, knowledge, and investigation
The evolution of transmissions / gear has made these machines and systems increasingly complex. When transmission / gear repairs are required, determining the cause and cure for what ails can be tricky. Why? Because transmissions have become remarkably complex and computerized and that presents both advantages and disadvantages. On one hand, transmission performance has become noticeably better in all vehicle makes and models. On the other, the increased complexity and digitization of transmission systems has made repair work a highly technical and complicated affair.
As you can imagine, there are different types of transmission / gear repairs jobs and options you can choose from depending on the nature of your vehicle's breakdown. Understanding what those options are can help you make informed decisions when faced with a choice of transmission repairs to weigh.
Automatic Transmission / Gear Repairs: A Repair for Every Type of Transmission Malfunction
Some transmission repairs work is straightforward and mechanical in nature. Other times, it's a combination of mechanical and electronic engineering that's required to get your car back on the road. The most common types of repair work include:
Adjustments and in-car repairs. Most minor repairs are simple matters that are done without removing the transmission from the vehicle. If yours is a computer-controlled transmission that is not shifting properly, it is often the result of a computer sending incorrect signals due to a faulty sensor, or the transmission is not reacting to the command because of a bad connection or defective solenoid pack. If a non-computer controlled transmission is shifting too early or too late, it may require an adjustment to the throttle cable. If the vehicle has a vacuum modulator instead of a throttle cable, there is an adjustment that can be made using an adjustment screw in some designs. In vehicles with modulators, however, it is important to ensure there are no vacuum leaks and that the engine is running at peak efficiency.
Reseal jobs. A transmission is re-sealed to repair external transmission fluid leaks. If you see spots of red oil on the ground under the car, your transmission may need a re-seal job. To check a transmission for leaks, a technician will put the vehicle on a lift and examine the unit for signs of oil leaks. If a leak is spotted at any of the external seals or gaskets and the transmission otherwise performs well, the technician will most likely recommend that the transmission be re-sealed. Most of the external seals can be replaced while the transmission is still in the car but, if the front seal must be replaced, the transmission must first be removed from the vehicle to gain access to it.
Replacing accessible parts. There are a number of parts that are accessible without requiring the removal of the complete transmission. The parts that are accessible, however, vary from transmission to transmission and most transmission repairs facilities would hesitate to provide meaningful warranties on external repairs for the simple reason that they cannot see if there are any additional internal problems in the components that are only accessible by transmission removal.
Complete overhauls. Also known as "rebuilding a transmission", a complete overhaul involves the removal and disassembly of the transmission in its entirety. Every part is inspected for wear and damage, then cleaned in a special cleaning solution, or replaced with another part depending on its condition. Parts that have friction surfaces, such as bands and clutches are replaced as are all seals and gaskets. The torque converter is also replaced, usually with a re-manufactured one. Technical service bulletins are checked to see if the auto manufacturer recommends any modifications to correct design defects that were discovered after the transmission was built. Automobile manufacturers often make upgrade kits available to transmission shops to resolve these design defects.
Transmission Replacement: Replacing or Overhauling a Transmission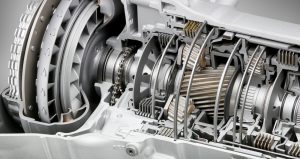 When a transmission requires an overhaul, there are two options that you may have. The first is to remove your existing transmission and overhaul it, then put the rebuilt unit back in your car. The second option is to replace your existing unit with another unit that has already been rebuilt or re-manufactured.
A word to the wise: replacing your transmission with a used one may not be your best option. Used transmissions often have questionable histories that could create a whole new set of challenges. New transmissions, meanwhile, are mostly aftermarket transmissions billed as new but are in fact rebuilt transmissions with new parts.
The cost of the repair is always top-of-mind and understandably so. Transmission repairs are usually unexpected (and unwelcome). The cost varies depending on the outcome of our diagnostic testing, and we will help you to understand the various factors that come into play.
Whichever route you choose, you can trust our transmission experts to get you and your car back on the road.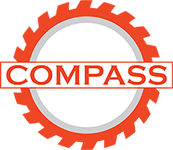 For more than 10 years, Compass Automatic Gear Center has kept UAE motorists on the road by ensuring the transmissions in their vehicles are in tip-top shape. If you have a question about your transmission solenoids or want to book a service appointment, contact Compass Automatic Gear Service Center nearest to you.